Plans and Pricing Section
Plans and Pricing Section
Documentation
May 18, 2020
Partners are required to offer at least one pricing option to customers from the below. Note that the 'Contact Me' button that allows you to accept leads. In addition, you will be able to add a 'Free Trial' button and plus several different plans.
You can set up your pricing under the editions section while you are editing your product.
Apart from the a free trial, at least one of the pricing editions below is required:
Offer a starter edition

We recommend that you offer a pricing edition that allows a customer to purchase your product with limited functionality or a small number of users so they can try your product with a small number of users before they decide to deploy further.

Offer a complete, tiered pricing for your complete product offering
Supported pricing configurations:
Use the following options to configure the pricing packages mention Above.
Flat rate: One Time + Setup fee:
You can charge customers a one-time fee plus a setup fee.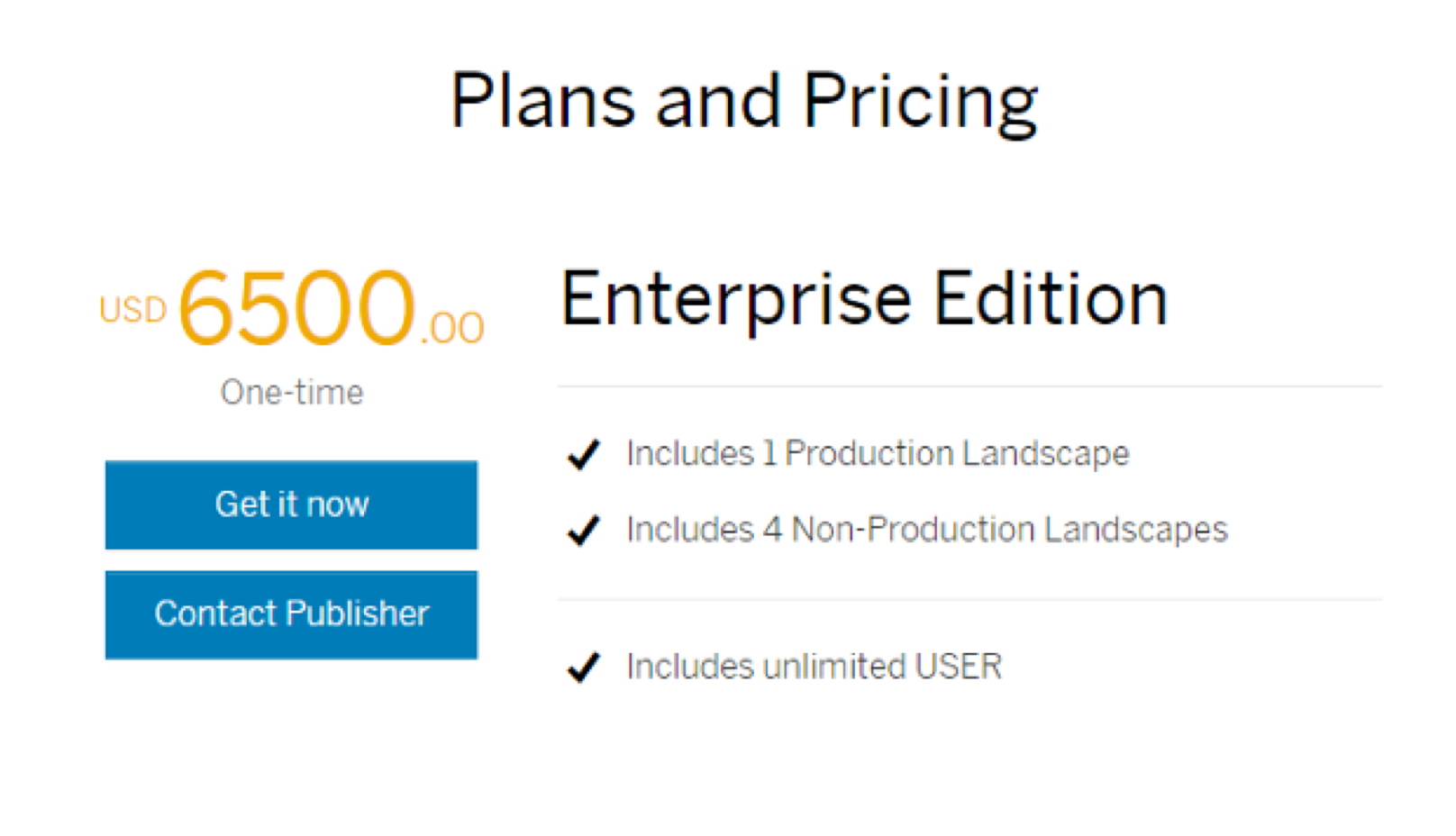 Flat rate tiered pricing with included units + Setup Fee:
In this case you can charge the customers for the number of Units they need plus a setup fee. (Units = gigabyte, hour, or user license etc.) This option could be recurring or not.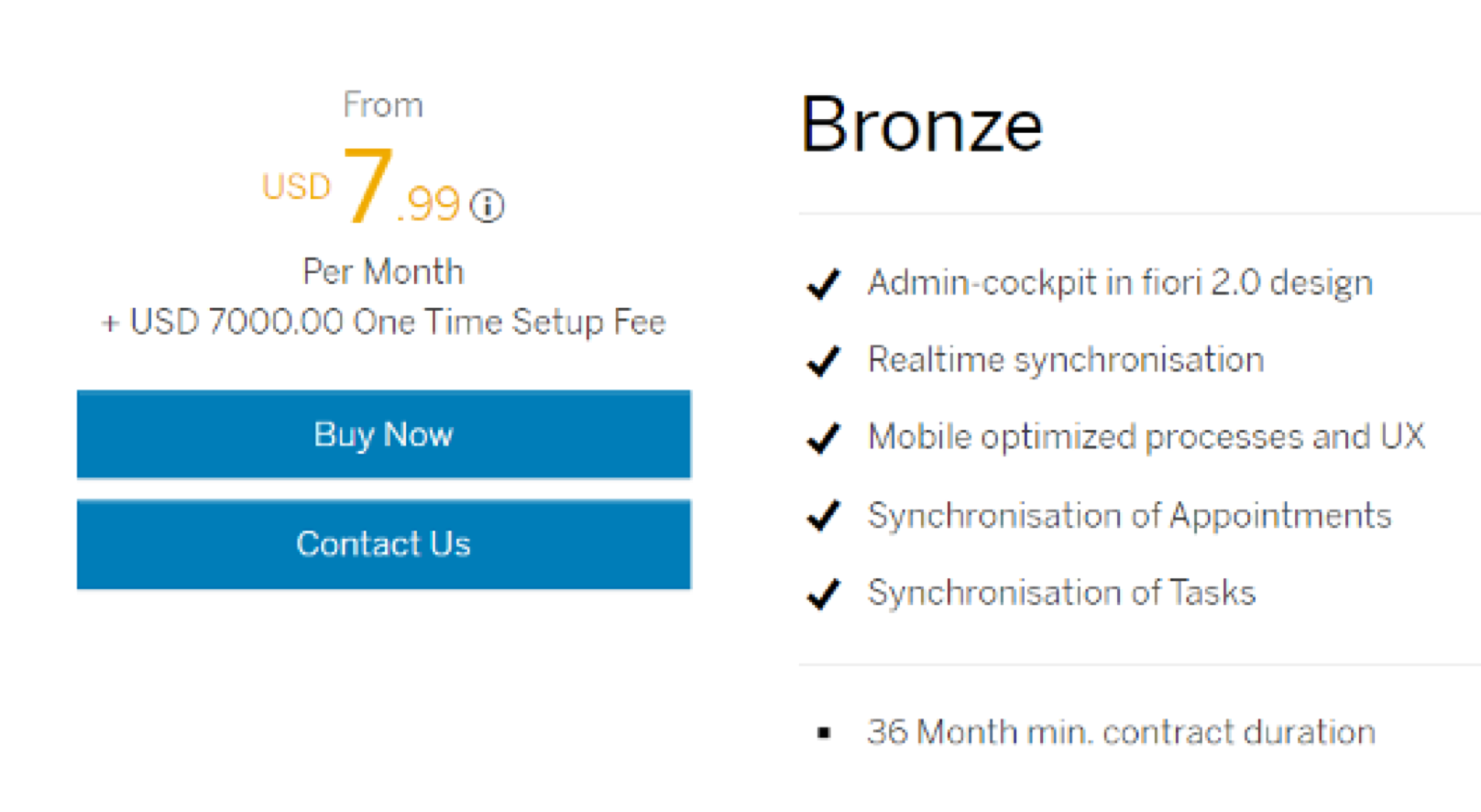 With the i-Icon next to the price unveiling this mouseover: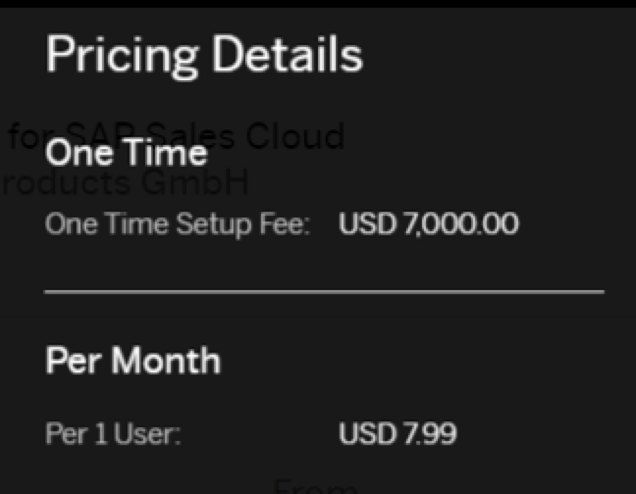 Recurring + Setup Fee:
Here you charge customers periodically. Billing periods consist of 30, 60 or 90 days. You could also add a set-up fee. (this option could be unit based)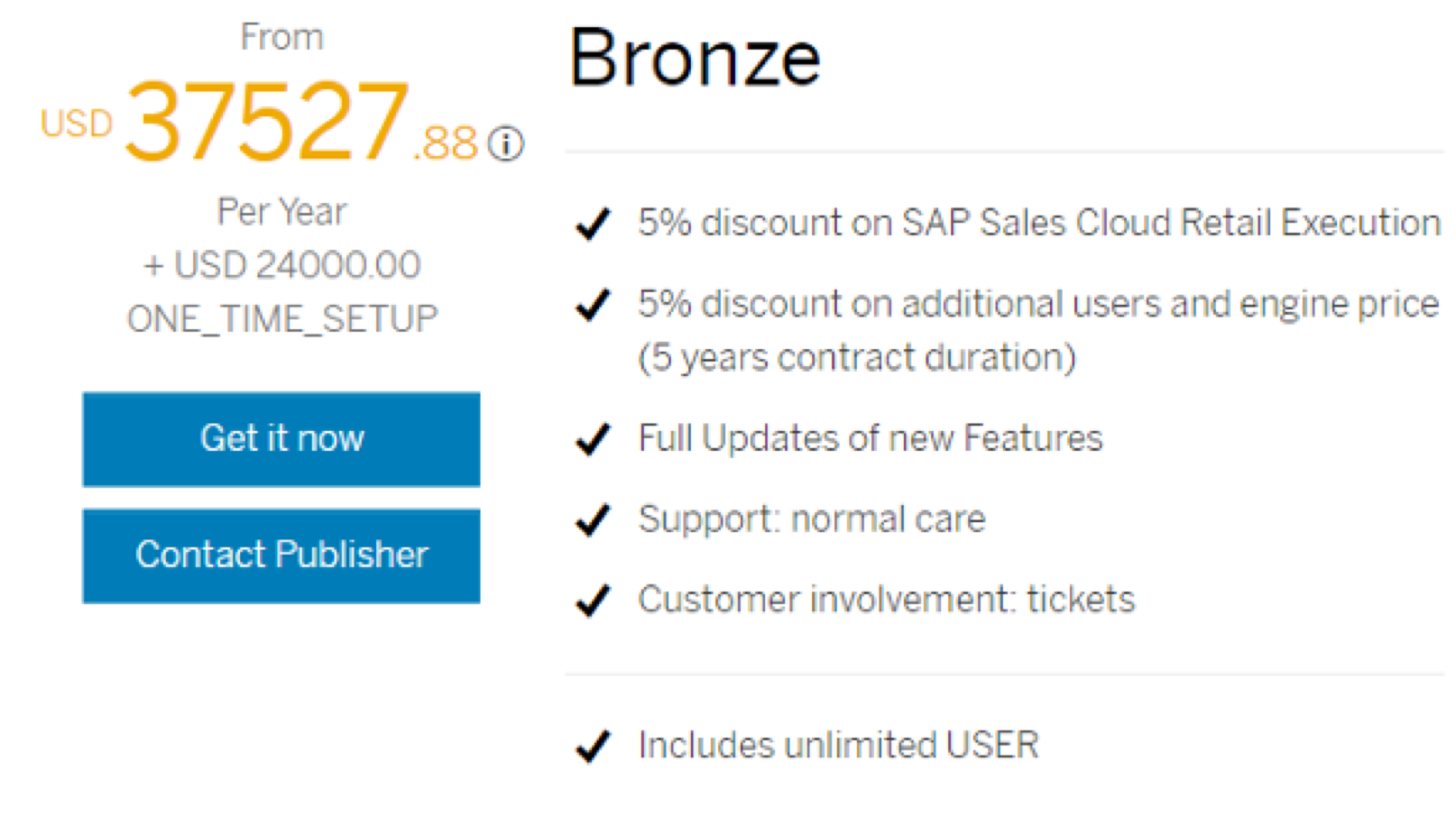 Unit Based + Setup Fee + Tiered Pricing w/ Included units:
With this option you can show customers an example of unit-tiered pricing. We recommend giving a starting price/unit and then, you can start reducing price as the number of units increase. (Units = gigabyte, hour, or user license etc.). This option could be
Recurring
or not.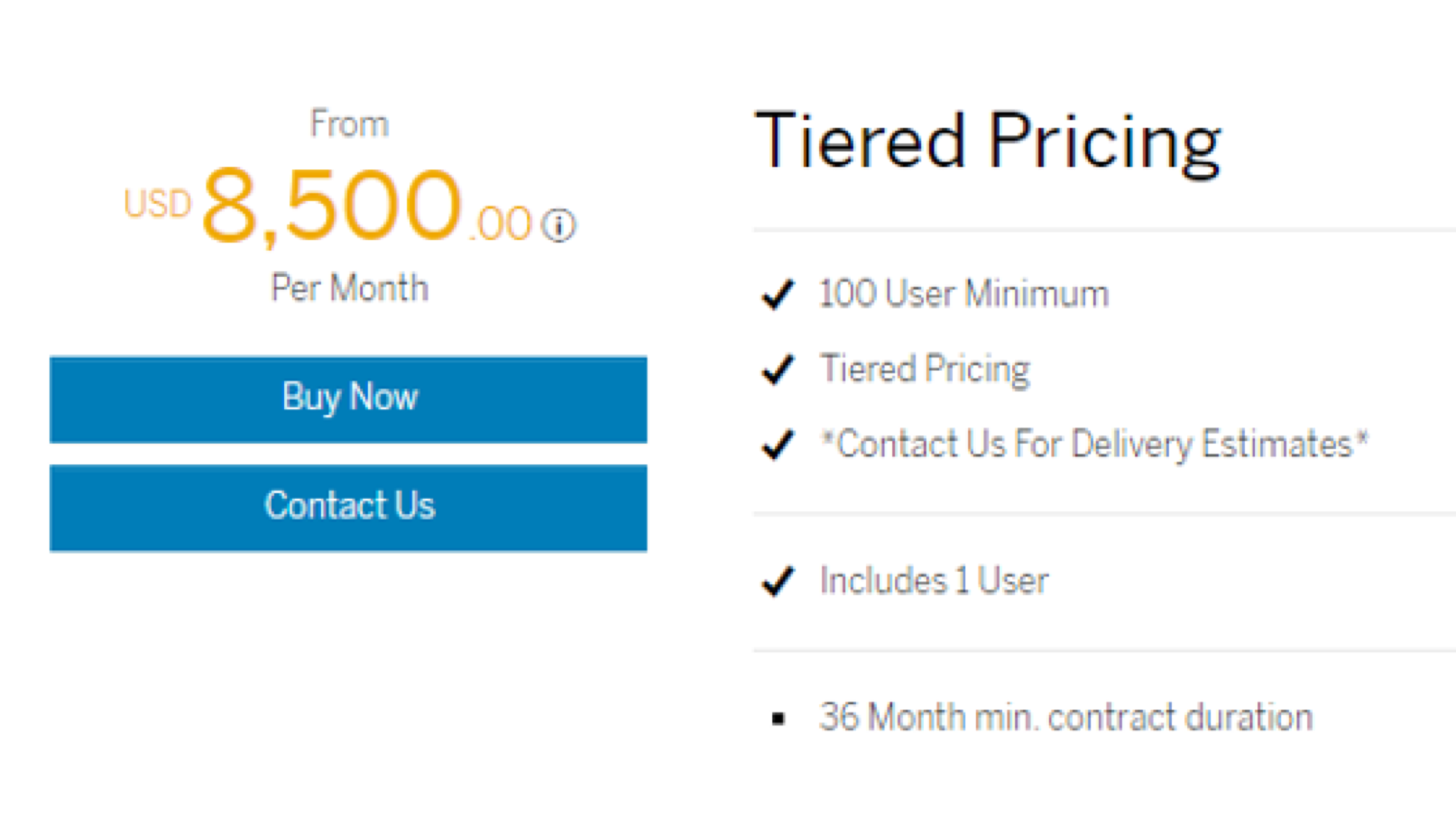 With the i-Icon next to the price unveiling this mouseover: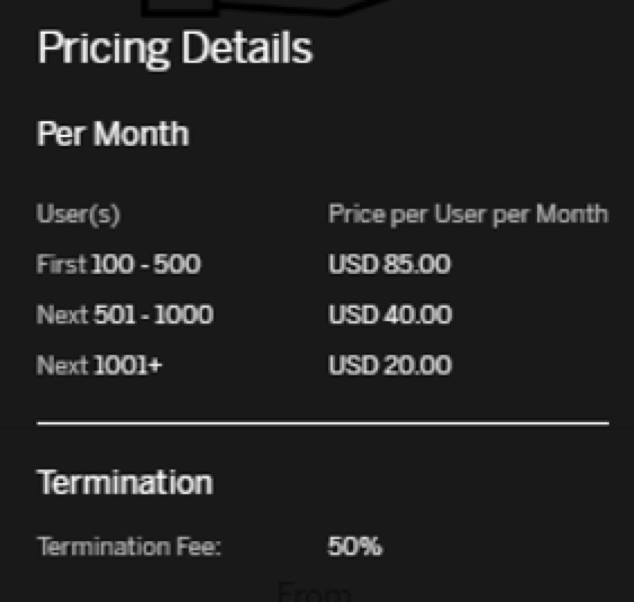 What do I do if my pricing is determined by multiple factors such as customer revenue, # of transactions, hours billed, etc.?
We recommend that you create a few sample pricing editions that serve as sample "packages" for customers to get a better overview of how your pricing works. The customer can then contact you for pricing that is specific to them. Please add a disclaimer in each pricing edition specifying if the pricing is approximated (See examples below)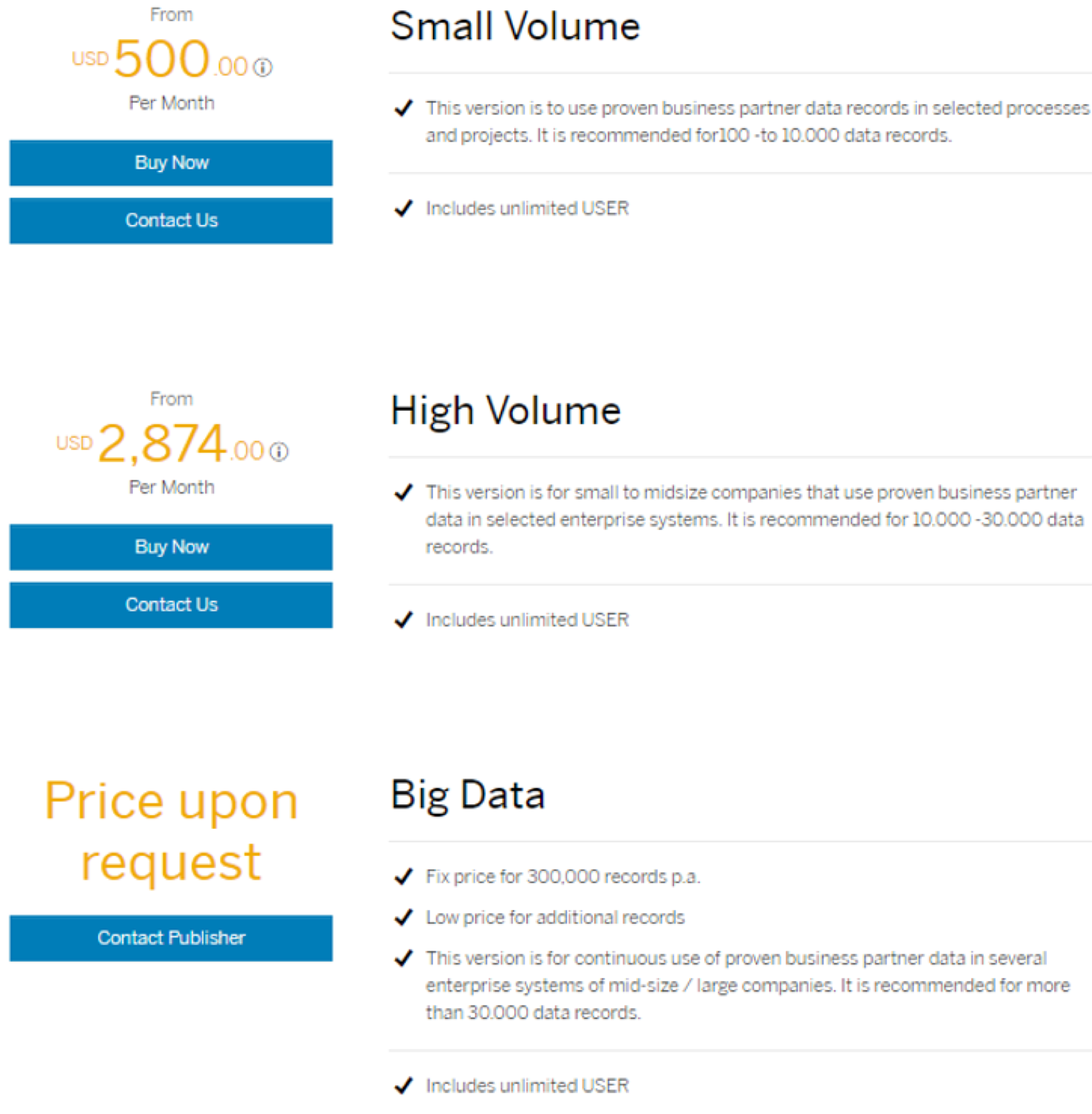 Suggestion: Offer a Free Trial edition

We highly recommend offering a Free Trial. A trial edition of a product allows for all potential customers to test drive a product for a set period of time before purchasing. customers want to try a product before they buy it.
Most of our partners who offer a free trial do so with one that lasts for 30 days. On the App Center, free trials do not automatically convert into paid subscriptions.
Suggestion: Offer a Price Upon Request Edition to Cover Custom Pricing Scenarios:
​​​​​​​
If you'd also like to include a pricing edition that does not show pricing and allows the customer to contact you for custom pricing, you can create a Hidden Price Edition.
Please note that in order to display a Hidden Price Edition you must have configured starting pricing edition already. This starting pricing edition must be different than the free trial.